Macroseismic Field Anisotropy of the ML 4.7 Earthquake of 18 October 2015 in Central Urals, Russia
Abstract
 Ruslan A. Dyagilev, Natalia S. Guseva, Filipp G. Verkholantsev report on macroseismic field anisotropy of a rare ML 4.7 tectonic event in the Ural Mountains on 18 October 2015. This publication is an English adaption of an article that was first published in Russian in the Russian Geophysics Journal (2016, Vol. 5, pp. 42–46).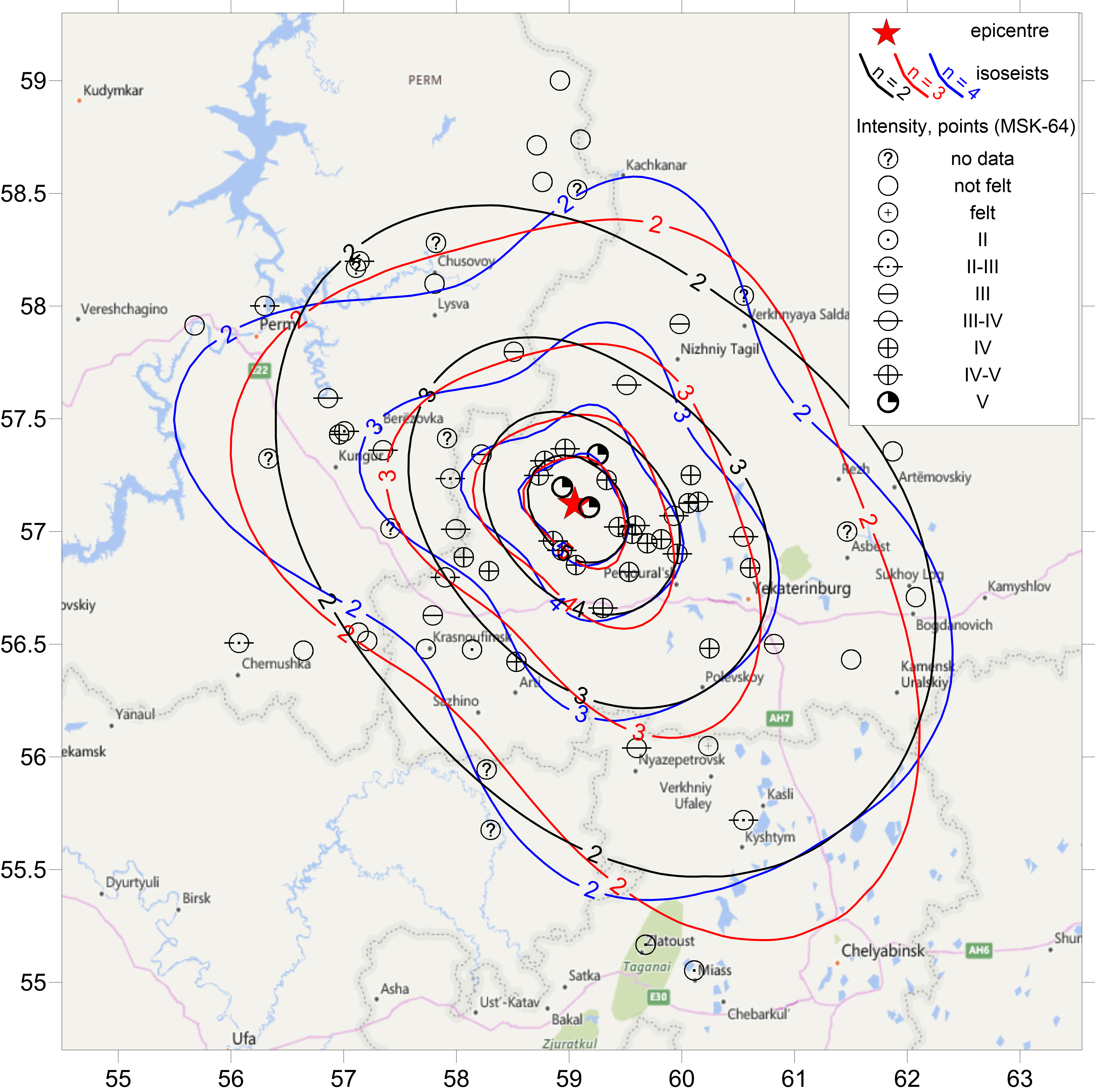 How to Cite
Dyagilev, R., Guseva, N., & Verkholantsev, F. (2018). Macroseismic Field Anisotropy of the ML 4.7 Earthquake of 18 October 2015 in Central Urals, Russia. Summary of the Bulletin of the International Seismological Centre, 52(II), 50 - 59. https://doi.org/10.31905/KP7ZNV1Z
This work is licensed under a Creative Commons Attribution-NonCommercial-NoDerivatives 4.0 International License.